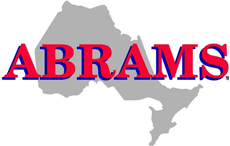 Abrams Towing Services
Abrams Services is " Not Like All The Other Guys. " We know you've seen our familiar red and white trucks out on the roads. But if you thought Abrams was just your run-of-the-mill tow truck company you're not getting the whole picture. It is our singular goal to provide all of our customers with an unequaled and unexpected list of services. So find the service you need below for more detailed information.
Light Towing
Canada's largest fleet of tow trucks
Heavy Towing
Up to 50-ton capacity for the heaviest jobs
Recoveries
For the most extreme situations
Flatbed and Carrier Services
Abrams fleet of flatbed trucks moves equipment,vehicles and just about any heavy item that can't be towed by traditional means. If your job has special needs an Abrams flatbed is just what you need.
Abrams Clients
Abrams proudly works with major corporate customers such as the TTC, GO Transit, CAA and Metro Toronto Police.
Public Auctions
The general public is invited to bid on a broad selection of seized and impounded vehicles.Auctions take place every 6 to 8 weeks. Click the Auction link to view cars and place a bid.
Emergency Road Service
You may not need a tow! Abrams provides battery boosts, fuel delivery, flat tire repair and lock out services.
Storage
Do you have a vehicle or piece of equipment to be stored? We may be able to help. Click this link or contact us for more information. We have pounds in seven cities in Southern Ontario.
Vehicle Rentals
Need a car now? Abrams Car and Truck Rental has a broad selection of rental vehicles to meet your needs. Click the link for more information.