Welcome to Abrams Mobile Web site. If you are in need of Emergency Car or Truck Service, you can apply online, right here!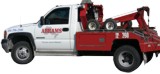 Retail Clients can fill out our online service request right here. Wait for your email confirmation and we will service your vehicle as soon as is possible.
Our Corporate Customer; please click to Corporate Service Requests menu item and submit your request online! CLICK HERE.
Abrams Service Request Retail
FILL AND SUBMIT HERE!
The questions marked ( * ) are mandatory