Valuable Coupons From Bento's!
Mention these coupons to the Service Manager, or, show them on your Smart phone!
---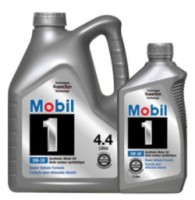 M
O

BIL OIL is the Number 1 Choice
at Bento's!
Mobil Oil is for Gas + Diesel powered vehicles.
Let our Technicians recommend Mobil oil based on your driving needs.
Mobil oil in your car will allow you to double your recommended oil change intervals.
Molecules in synthetic base motor oils provide much higher levels of protection than conventional oils.
Today, Mobil 1 is the world's leading synthetic motor oil brand, with more car builders recommending Mobil 1 by name than any other oil brand in the world.
Mobil oil is sold at Bento's.
M

o

bil

1 Full Synthetic Oil Features & Benefits

Outstanding wear protection
Excellent high & low temperature performance
Imroved protection against sludge & harmful deposits
Excellent fuel economy benefits
$69.95 + $2.50 Environmental charge
up to 5 litres *Most cars
M

o

bil

Super 1000 Oil Features & Benefits

Protects your engine from potentially harmful deposits
Delivers excellent low temperature wear protection
Helps make your engine fuel-efficient
Formulated with highly effective anti-wear additives
$29.95 + $2.50 Environmental charge
up to 5 litres *Most cars
SAFETY CHECK
Complete safety inspection of motor vehicle
Regular $99.00 ONLY $80.00
most cars
Premium Brake Service Package
Replace front disc pads.
Inspect rotors for wear and or damages and hydraulic system leaks.
Top up master cylinder brake fluid.
Correct air pressure in all 4 tires.
ONLY $139.00
DELCO - NAPA - INTERSTATE
Passenger cars, vans, light trucks
Regular $167.00 now from $110.00
3 years guaranteee

CALL WHILE THEY LAST
SHOCK ABSORBERS
Heavy duty.
Two years warranty.
Installation extra

Regular $64.95 from $39.95
TRANSMISSION SERVICE
1. Fluid change - including new fluid.
2. New Filter
3. New pan basket
4. Road test
most cars: $179.00
Seniors save at Bentos
DRIVE CLEAN EMISSION TEST
2000 Dundas Street West
$5.00 off for Seniors
CAR CARE PACKAGE!
1. Lube, change oil and replace oil filter to keep engine clean.
2. Top up all fluids including brake, transmission, power steering, and radiator.
3. Analyze the electrical charging system
4. Tighten all drive belts and hose clamps if required.
5. inspect cooling system and steering-linkage components.
6. Inspect front and rear brakes.
7. Tire rotation.
Offer valid for most massenger vehicles.
$39.95 Regular $54.00
$79 RADIATOR SERVICE
This service includes:
1. Pressurize cooling system and test for leaks
2. Power flush radiator and engine cooling system
3. Drain and replace old antifreeze with up to eight litres of coolant.
4. Inspect and report on cooling system loses.
5. Adjust and tighten all engine drive belts as required