Authentic Thai Cuisine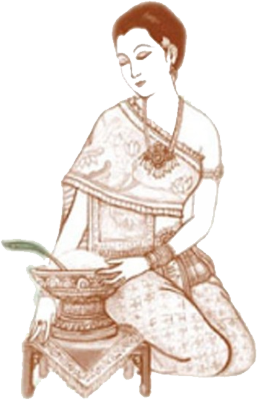 Thai cooking can be envisioned as an art-work. Skill and experience is necessary to choose and combine many traditional flavours to stimulate the taste buds.
Bow Thai Restaurant in the Beach presents an Authentic Thai cuisine, prepared by our chefs with many years of culinary experience and with unique skills in the fine Thai art of seasoning and cooking.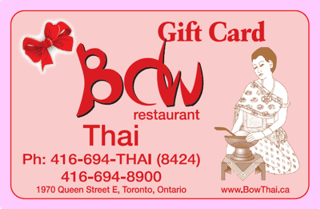 Surprise your family members, close friends, customers or business associates with Bow Thai Gift Card for any $ amount. You can even phone us with your order and we will mail the Gift Card on your behalf.